Erica Bender, PhD
Associate Director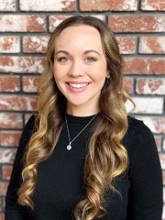 9500 Gilman Dr
Mail Code: 0715-W
La Jolla , California 92093
Responsibilities
Writing Experience
Bio
Responsibilities
Works closely with the Director to oversee Writing Hub programs and services

Oversees all graduate student programs and services

Develops and runs new graduate student programs and services

Coordinates, hires, and trains all graduate writing consultants

Develops collaborative partnerships with academic departments and support units
Provides faculty consultations for doctoral student advisers
Assists with research and assessment efforts
Assists with long-term strategic and operational planning
Writing Experience

Talk to Me About
Institutional logics in higher education
Holistic program assessment
Graduate student intellectual/professional development
Academic research writing
"Alt-Ac" career paths
Social justice pedagogy
Why Writing Matters to Me (and Why I Think it Should Matter to You)
For much of my life, I thought writing was a talent -- and a talent I possessed. But everything changed when I started grad school. I felt lost at sea, drowning in the expectations to write in genres that I could not even perceive (let alone understand!) for audiences that were more critical, knowledgeable, and questioning than any I had encountered. Much of my writing in grad school felt like an exercise in trial and error, learning through failure that certain writing decisions didn't work, but only sometimes. 
What I know now is that it takes time, participation, reflection, and tons of conversation to develop as an academic writer. And why bother? Why put in all that work for the sake of writing? Because writing is the only place where I see my own thoughts staring back at me. The act of articulating the swirl of ideas into something perceivable by another human prompts me to find a way through the chaos, quiet the noise, and sit with myself for a while. Ultimately, when I can focus on telling a story and making sense of complexity, writing is meditative. 
Bio

Dr. Erica Bender is the Associate Director of the Writing Hub and a proud alumna of UC San Diego, where she earned a Ph.D. in Sociology in 2018. Prior to her role as Associate Director, Erica served as a Graduate Writing Consultant in the Writing Hub, where she built and streamlined several graduate-level writing support programs. Erica's passion for supporting student writers stems, in part, from her own experiences as a graduate student. Through working with students on their writing projects and writing her own dissertation, she learned the value of writing not only as a medium of expression but also as a process that can validate and enrich one's life. 

Erica's goal is to help ensure that the Writing Hub is a positive and progressive force in the UC San Diego community. In addition, she aims to build a supportive space for graduate student writers to discover and engage with positive writing practices, connect with each other, and feel an enhanced sense of intellectual and social well-being on campus.

Erica is also an enthusiastic educator and a recipient of the Academic Senate Distinguished Teaching Award for Graduate Students. She has expertise in several sub-fields of sociology as well as organizational program evaluation and social science research methods.