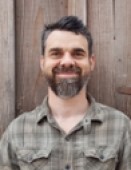 9500 Gilman Dr
Mail Code: 0175-W
La Jolla , California 92093
Responsibilities
Writing Experience
Bio
Responsibilities
Oversees all current and future Writing Hub programs and services 

Develops and runs faculty workshops

Provides faculty consultations for one-on-one support with writing pedagogies as well as support for their current writing projects. 
Consults with departments on curriculum mapping and re-design
Directs research and assessment initiatives within the Writing Hub

Serves on campus-wide committees 

Provides oversight for writing consultant hiring, training, performance feedback, and professional development

Co-directs Teaching + Learning Commons initiatives with others in the Commons leadership team
Writing Experience

Talk to Me About
How writing challenges, shapes, and empowers thinking
Writing for transfer
Writing across the curriculum
Writing successfully within academic disciplines
Anti-racist approaches to higher education
Sustainable institutional practices
Why Writing Matters to Me (and Why I Think it Should Matter to You)
Writing is anti-loneliness. Writing makes possible some attempt at vaulting the disappointment of the boundaries of the self: that your consciousness can only be yours. And that likewise no one else's consciousness can, it seems, truly make contact with yours.
In writing, and through it, is (maybe) the possibility that you can take on the contours and velocities and colors of someone else's thoughts, and that you can likewise (maybe) convey the color and shape and speed of your own. It may only be partial contact – glancing, even, compared to the enormities of any other person – but it is still a lot! Enough to teach you how to learn by letting you live through someone else's choices. Because in writing you empathize into being a portrait of another's mind, by imagining what a mind will make of your thoughts (or at least what it might), and letting that portrait help form your thoughts as you render them onto the page--what options of interpretation to foreclose and which to keep open, what choices to make to convey.
But writing is not just one-on-one contact—writing webs connections; it links and bonds you to a community who has shaped or ratified or revised or otherwise participated in the creation of the strategies and sense-making apparatuses you use: the structures, the genres, the conventions. Writing makes you a node that shapes the grid. Anti-loneliness. That's one thing writing means to me.
Bio

Matt has directed academic support centers, taught creative and critical writing, and worked as a university writing tutor. These professional experiences, along with his graduate training in critical theory and creative writing, have repeatedly demonstrated to him the unique value of writing as a technology for inquiry, discovery, and learning. Under Matt's direction, the Writing Hub will support writers composing in any media, including digital and visual texts, and will help educators explore new ways of integrating writing into courses and curricula.

For students who work as tutors in the Writing Hub, Matt wants the experience to be professionally and intellectually enriching. At previous institutions, students under Matt's guidance have won awards, presented at professional conferences, and published in scholarly journals, and he will look to open the Writing Hub to both student- and faculty-lead interdisciplinary research projects.

Overall, Matt's aim is to make the Writing Hub an energetic, positive voice in the campus conversation about writing and learning.

Matt has an MA in English Literature with an emphasis in critical theory from UC Irvine, as well as an MFA in creative writing (fiction), also from UC Irvine. He serves as the past President of the Southern California Writing Centers Association.