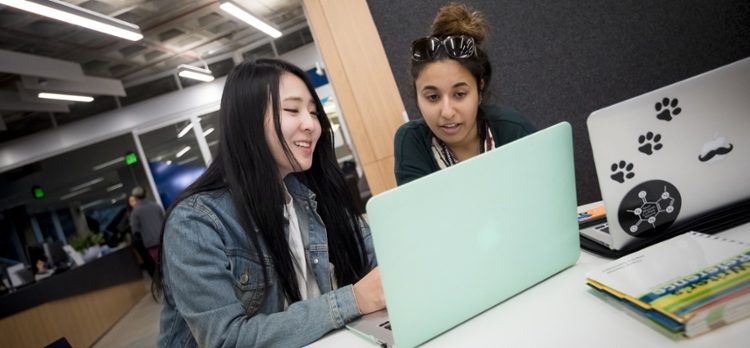 Writing Support for Undergraduate Students
Undergraduate students can visit the Writing Hub for: 

One-on-one writing tutoring by appointment, 6 days/week

Supportive, in-depth conversations about writing, the writing process, and writing skills

Help with every stage of the writing process

Walk-in tutoring, and same-day appointments by availability

Writing Workshops on key writing topics
Tutoring + Consultations
Students can meet with an Undergraduate Writing Consultant to discuss your writing. No matter where you are in the writing process, a consultant can give you personalized feedback on your writing.
Writing Workshops
Our workshops explore a variety of topics relevant to undergraduate writers. View our Events page to see all the workshops we are offering this quarter.
Don't have an appointment?
That's okay! We have drop-in tutoring hours Monday-Thursday, 5-7pm. Get up to 30-minutes of individual feedback with one of our writing consultants.
Undergraduate Students
Employment Opportunities
Work as a Writing Consultant while you are a student at UC San Diego!